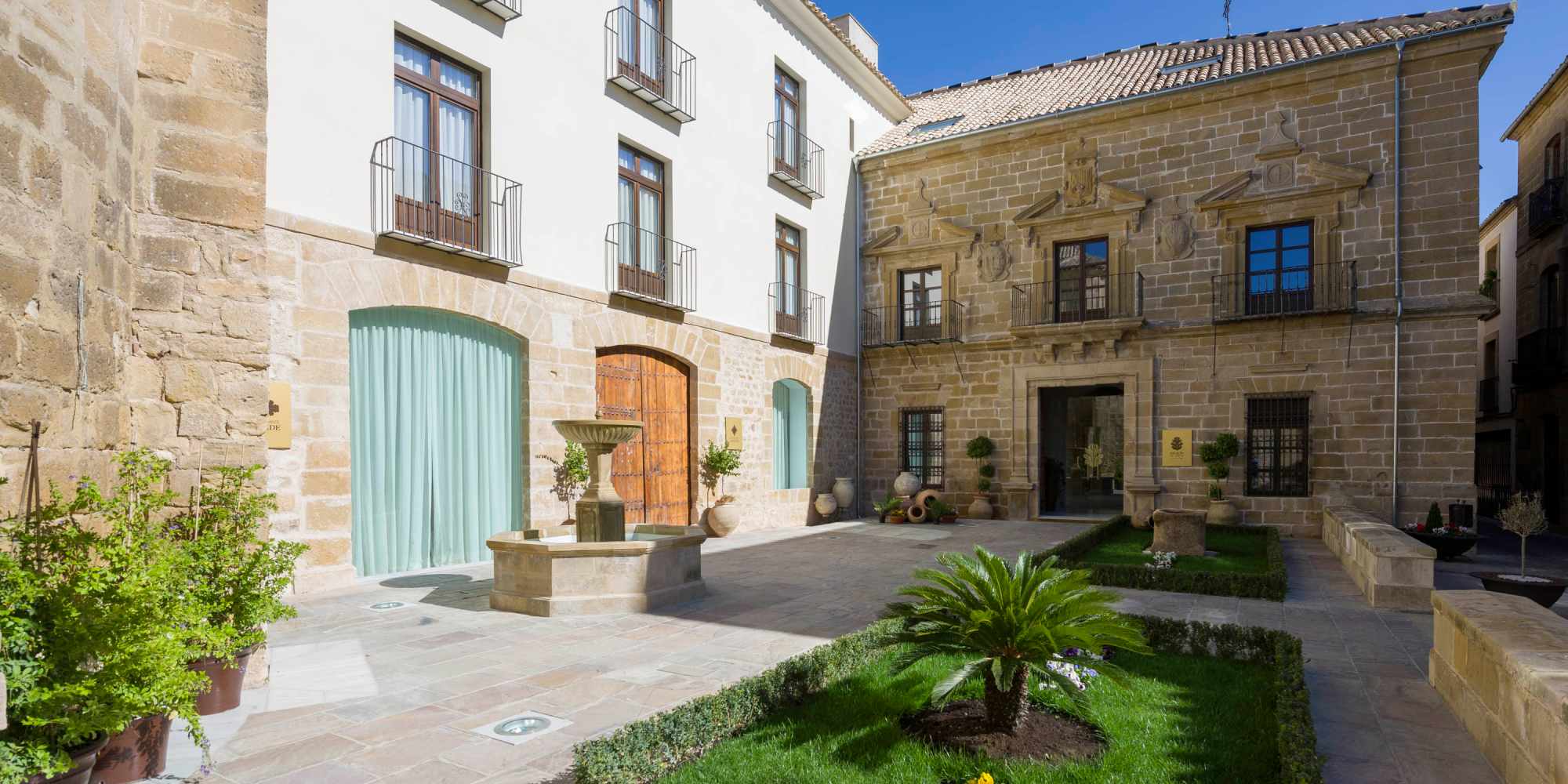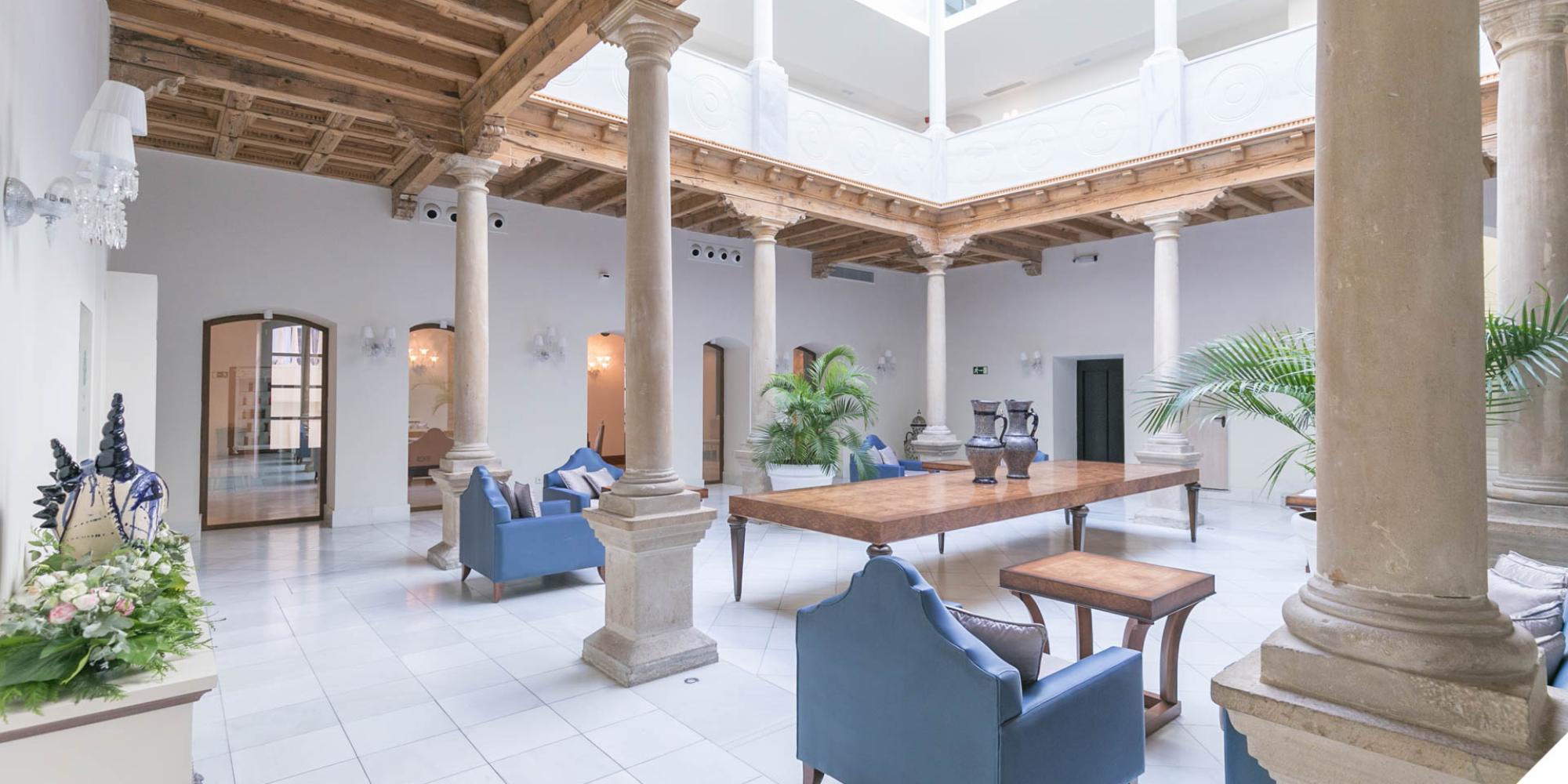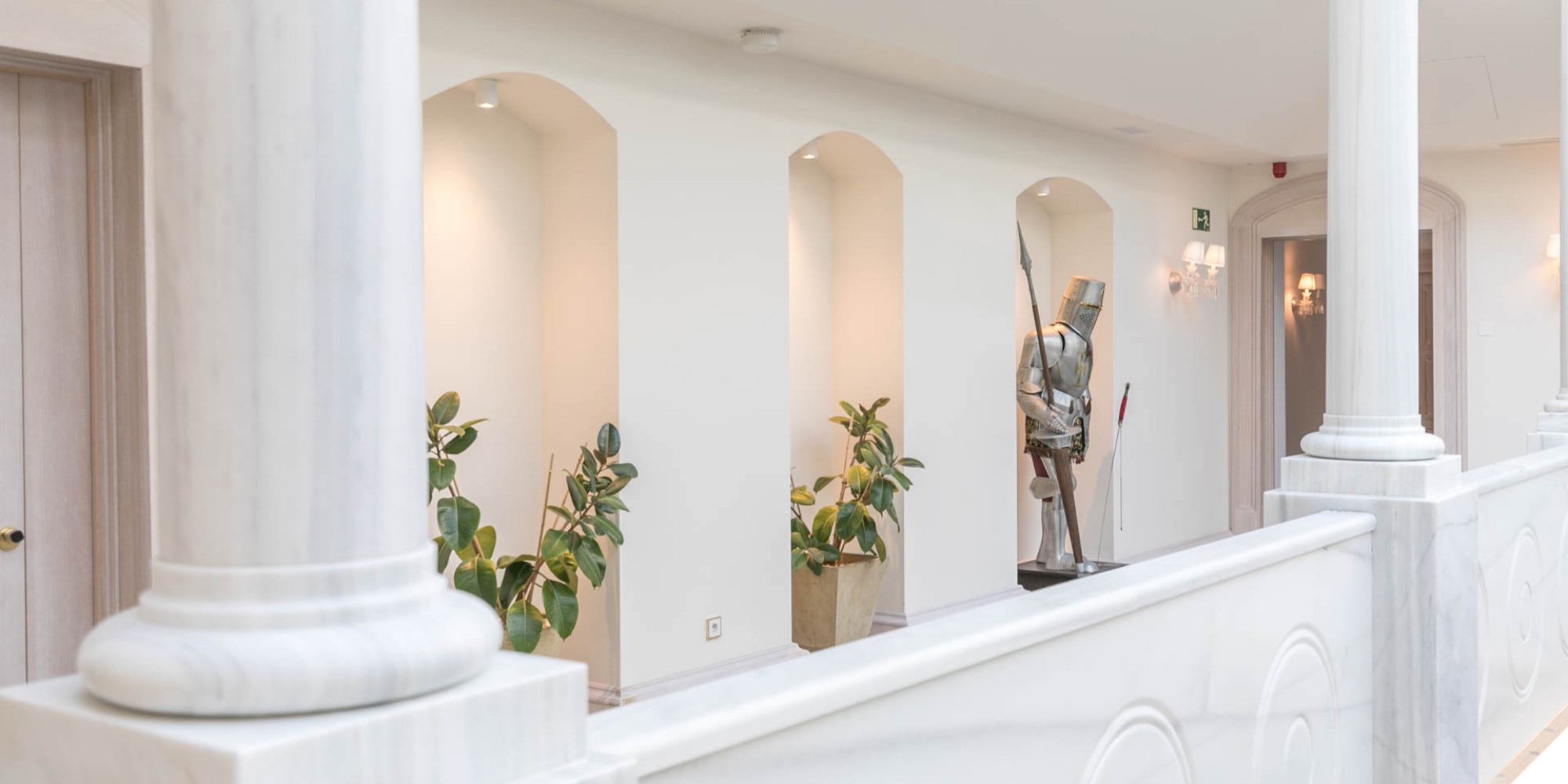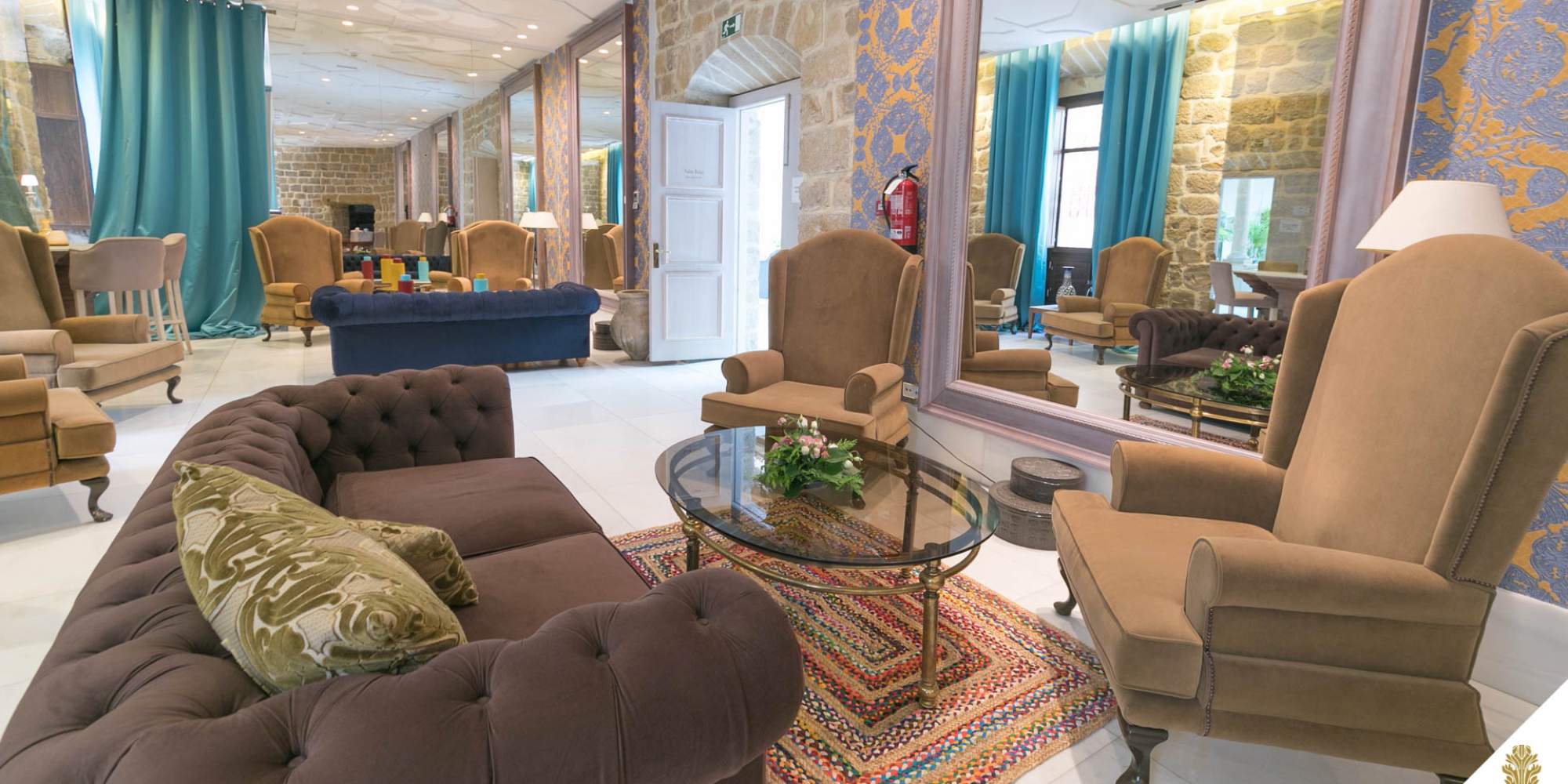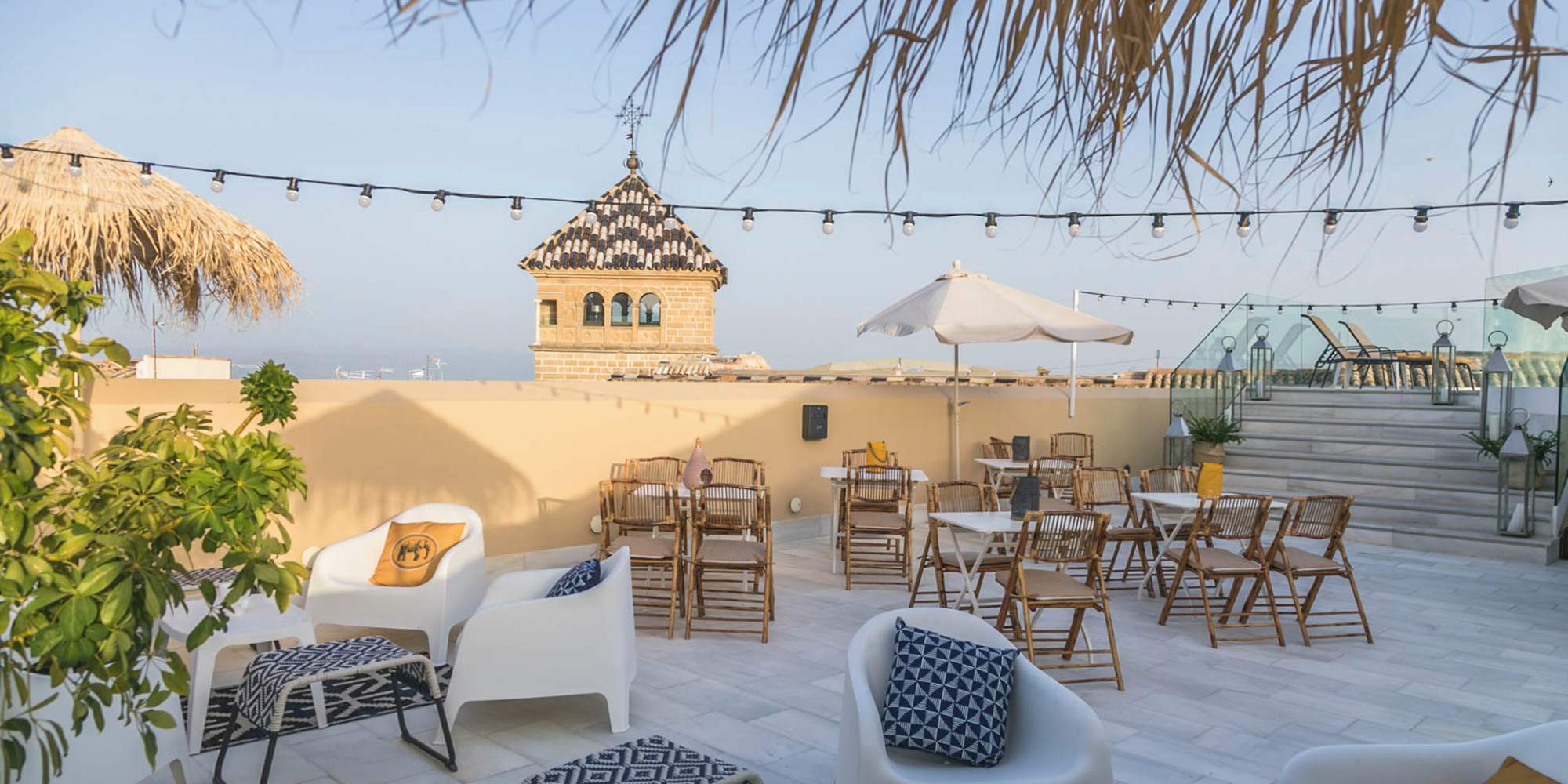 Tradition and avant-garde
Palacio de Úbeda is a magnificent 5-star hotel, luxuriously decorated, which has one of the main architectural treasures of Úbeda and Jaén. The ancient Palace of the Counts of Guadiana, is a representation of the Andalusian Renaissance.

The palace was built in the last decade of the 16th century and its tower later in the 17th century -between 1611 and 1615-, conceived as an appendix to be shown in Calle Real.
Each room is unique and unrepeatable, as they are distributed in three imposing buildings that form the Palacio de Úbeda 5*GL complex. It is located in the historical and artistic centre of Úbeda, declared as World Heritage Site by UNESCO.

The complex has a car park, lounges, spa, massage area, swimming pool, restaurant and tavern. The hotel is kitted out with 38 rooms, including two impressive Master Suites, which are located in a spectacular tower, and eight Luxury Suites. All Suites are magnificently decorated, spacious and open-plan. In adiddtion, they are designed for your comfort, with a modern, historic and welcoming atmosphere.
Exclusive advantages
By booking through the official website
5% web exclusive
Welcome drink